Grow Your Own Microgreens Indoors!
Eaten fresh from your indoor window garden, microgreens are baby greens that are 40 times more nutritious than their adult versions, according to research done at the University of Maryland in College Park. And because they're tiny and tender, they're also especially tasty.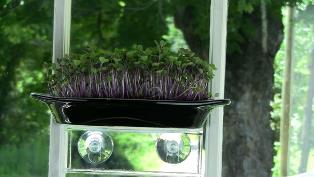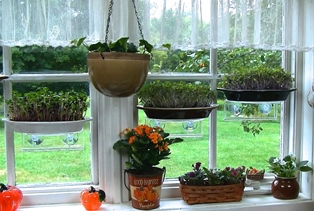 (Photos: Lisa and Frank Catalano)
Start growing micrgreens in your kitchen, and before you know it you'll be picking fresh greens to sprinkle on salads and stir-fries and add to sandwiches and wraps. Microgreens add a confetti of color and a burst of flavor to any dish.
Plant Burpee's Microgreen Mix in a mixture of half-part potting soil and half-part peat moss, and you'll soon be harvesting your very own nutrient and vitamin-rich microgreens in your kitchen.